Bailey Austin Bird, the "BB" in the "Bow Co.", is a lead Tulsa Interior Designer and Architect with a keen eye for contemporary-meets-classic design. In the homes she designs and reimagines, she often utilizes fabulous, designer textiles in endless fabric and pattern combinations.
One day while BB was sifting through fabrics for a project, a darling sample caught her eye, "I fell in love with this little yellow and cream leaf print. I set it aside to use in a future nursery or children's room. But then it dawned on me—How fantastic would this pattern be as a little hair bow?!"
And from there, BB Bow Co. was born. Now Bailey curates her three monthly bows from the most perfect designer patterns and fabrics in high-quality materials such as 100% cotton and linen, buttery silk, and genuine leather.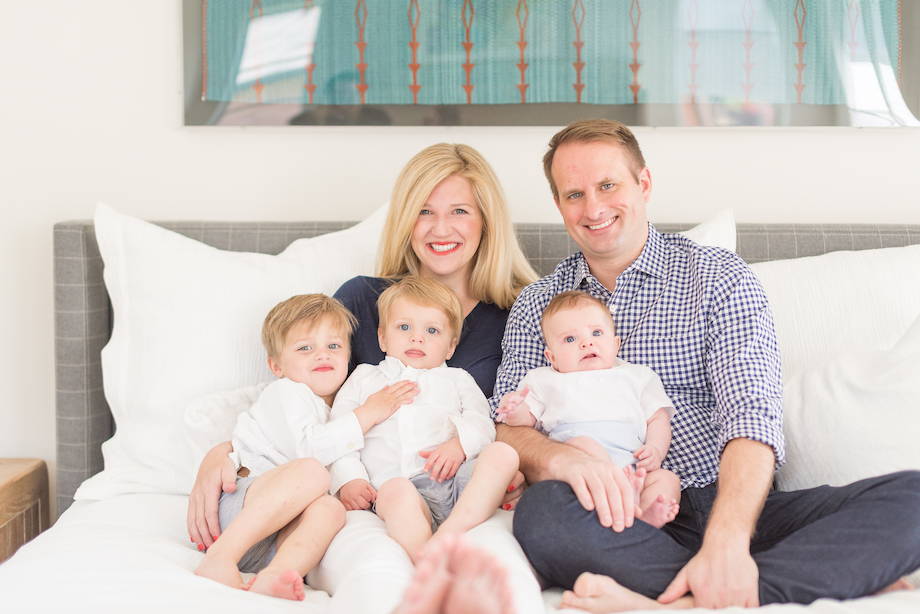 Not only are BB Bow fabrics and styles selected by an actual designer, but they are also created and manufactured in the USA, currently by local local moms, grandmothers, and teachers.
To select the perfect bow box for your little girl, simply Subscribe HERE. You'll have the opportunity to choose your bow size and whether you'd like bows on headbands or clips. From there, you can sit back and eagerly await for first bow box! Once you're a member of our family, you'll also gain exclusive access to our "Subscription Add-Ons" shop where you'll be able to add other gorgeous bows and accessorize your three monthly subscription bows.
To view the bows from past months subscription boxes, visit our "Past Bows" page.
Be sure to follow us on Instagram and Facebook @bbbowco, for fun outfit inspiration, hairstyle ideas, etc.
We can't wait to send you three designer bows every month to perfectly compliment and complete every little wardrobe.